Main Content
PACE FOUNDATION |
CHARITY GOLF EVENT
SUPPORTING CHILDREN AFFECTED BY POSTINFECTIOUS AUTOIMMUNE ENCEPHALOPATHY (CPAE)
SUNDAY JANUARY 26th 2020 - 2:00pm to 5:00pm TOPGOLF, SCOTTSDALE, AZ
FORM A TEAM
---
Step #1 Gather Your Team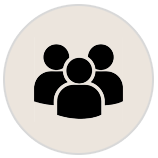 Each tournament team consists of 6 players (maximum number per golf bay), so think about who you would like to recruit for your team. Please provide the names of your team members as soon as possible.
Step #2 Setup your Team Donation Page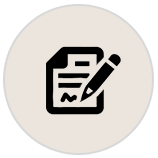 As a team captain, you are responsible for setting up your fundraising page on the Click and Pledge website. It's simple and quick. This site will allow you to gather donations for your team using credit cards or e-checks. Remember, each team must raise a minimum of $1,200 to secure your golf bay at the event. This amount will be due no later than January 23th, 2020. Receipts will automatically be e-mailed to all that donate.
Click here to setup your fundraising page.
Step #3 Raise Funds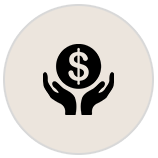 There will be prizes awarded for Top Individual Fundraiser and Top Fundraising Team, so aim high and let the fundraising begin! Once you setup your fundraising page, an individual fundraising campaign link will be provided. You may share this on social media through links on your page, or you may email the link. If you wish to fund the minimum yourself and you do not want to actively fundraise, please contact Hilorie Johnson at
[email protected]
or 480-565-1362.
EVENT DETAILS
---
WHEN AND WHERE
The tournament will take place on Sunday January 26th, 2020, from 2:00pm to 5:00pm at Top Golf Scottsdale, 9500 Talking Stick Way, Scottsdale, AZ 85256.
So What is Topgolf?
Players hit micro-chipped golf balls that track each shot's accuracy and distance while awarding points for hitting targets. It's fun, competitive, and easy for ALL skill levels. The action takes place in areas called "hitting bays". Each bay can accommodate six players and is fully equipped with men's and women's golf clubs.
WHO
Each tournament team will consist of a maximum of 6 players and will be led by a Team Captain (Click here for more info). The Team Captain will be responsible for corresponding with The PACE Foundation planning staff and for gathering team members. Teams can consist of any 6 people, regardless of skill level. Prizes will be awarded for various levels of play.
WHAT
Each team member will receive:
Approximately 2 hours of tournament play
Dinner including chicken & beef selections, assorted appetizers, and deserts.
3 adult beverage drink tickets
Bottomless soda, iced tea, coffee & water
1 raffle ticket
1 entry into the putting contest
Information tables will be set up to learn more about The PACE Foundation. Additionally, there will be raffle prize drawings and a putting contest.
GOLF TEAM FUNDRAISING GOAL
The minimum donation goal to form your own 6 person team is $1,200. To secure a golfing bay for your team, please first: contact Hilorie Johnson, second: register your team name on the Click and Pledge website. Donations more than the minimum goal are encouraged and appreciated.
+ The PACE Foundation is an Arizona Qualified Charity and your donations are eligible for the Arizona Charitable Tax Credit program. Arizona residents can receive a dollar-for-dollar tax credit up to $400 for individuals and $800 for married couples filing jointly.


Searching for Solutions
About The PACE Foundation
Founded in 2016, The PACE Foundation is a national non-profit organization based in Arizona and operated by a board of volunteers with less than 1% of its budget spent on administrative costs. The PACE Foundation is dedicated to improving the quality of life for persons with Pediatric Autoimmune Neurological Disorders, its primary efforts and activities are: * Patient and Family Advocacy * Supporting Research for Cures * Public Education and Outreach *Professional Education and Outreach * Raising Awareness * Supporting Affected Families * Supporting the new Children's Postinfectious Autoimmune Encephalopathy Center located at the Steele Children's Research Center at the University of Arizona
About CPAE
Children's Postinfectious Autoimmune Encephalopathy (CPAE) is a condition where an infection triggers an autoimmune reaction that targets the brain leading to changes in neurologic function, mood, and behavior. Also referenced as PANS (Pediatric Acute-onset Neuropsychiatric Syndrome) and PANDAS (Pediatric Autoimmune Neuropsychiatric Disorders Associated with Streptococcal infection), research in the field and the establishment of comprehensive treatment is in its preliminary stages but advancing worldwide. More:
Discover Magazine
|
Hollands Story
|
Misdiagnosed bipolar – Mercury News
|
Saving Sammy
|
NPR
|
Stanford
|
Opening of UofA/Banner Hospital Clinic and Research
How You Can Help
Please join our 2020 outreach and awareness efforts by:
Being an advocate. Tell a friend who tells a friend. Help spread awareness to families who are affected. There are many children suffering with misdiagnosed mental health conditions whose symptoms can be alleviated or cured.
Attend our first annual fundraising Topgolf event. The PACE Foundation allocates over 99% of its budget on research, advocacy, patient support, awareness, and outreach.
It is estimated that there are up to 4.6 million children in the United States, currently misdiagnosed with neuropsychiatric disorders, whose conditions are in fact affected by an autoimmune illness. Your support will have an immediate and long-lasting impact on millions of children and their families.
Support the effort that will make a generational impact on the future diagnosis and treatment of mental health illnesses caused by autoimmune dysfunction.